Ohio State
Featured Threads
Seems a little light to me, board of trustees and the boosters probably had a say in this.
The Ohio State University has announced that Urban Meyer will return in 2018, but he has been suspended for the first three games of the year.
The decision comes after an investigation into how Urban Meyer handled the 2015 domestic abuse allegations regarding former assistant Zach Smith. The university placed Meyer on paid administrative leave on August 1 until it figured out what exactly Meyer knew about the allegations and what he did about them.
The suspension was announced via a release given to reporters in attendance: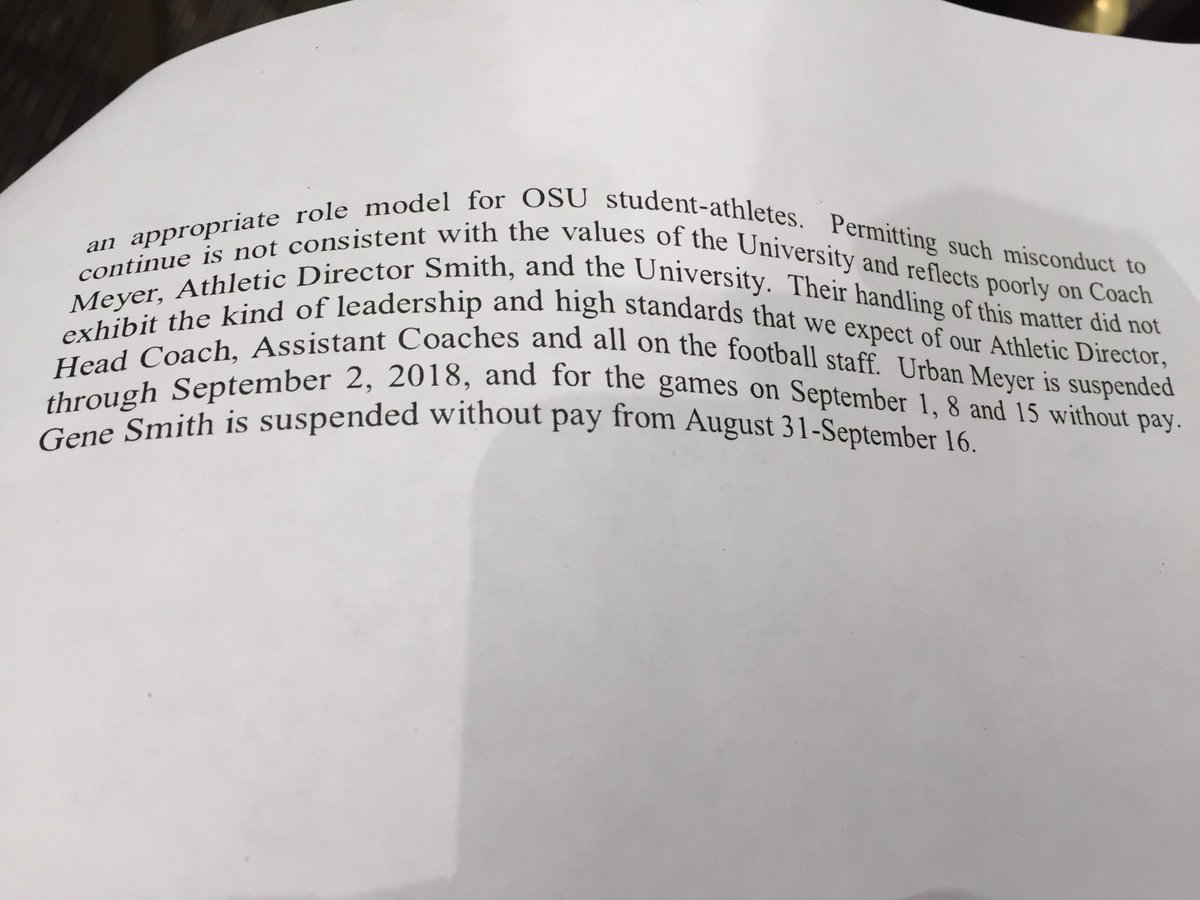 This means Meyer will miss Week 1 against Oregon State, Week 2 against Rutgers and a big Week 3 matchup against TCU. Then, he'll be reinstated.
The suspension is also without pay, which is a change from the paid administrative leave he's been on the past couple of weeks.
AD Gene Smith was punished, too,...